Innovation360 looking for qualified resources. For details, please visit our 'Careers" link.
innovation360 specializes in providing Building Services and Staffing to firms that deal with Extra Low Voltage (ELV) systems/solutions including BMS, CCTV, Access Control, Energy Management, Parking Management etc as well as structured cabling.
Our forte is our resources with years of local experience on landmark projects and our constant pursuit of innovation in the way we carry out projects to help our clients with faster execution and better quality.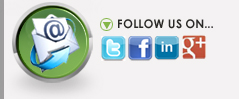 4-Dec-2013

Innovation360 looking for qualified resources. For details, please visit our 'Careers" link.

01-Jan-2012

Innovation360 opens its first regional office in Dubai